Hammermill
As the main hammermill supplier in China, we are professional in feed industry related pelletizing machinery. Wood & Feed Hammermill is one of our main products. SFSP-series is one series of advanced water drip type hammermill in China.
Except widely used to crush all kinds of straw, wood chip, tree branch, bark and leftover bits from agricultural wastes in pelletizing plants, SFSP-series can be also used as feed hammermill in the grinding of animal, pet, livestock, poultry, aquatic and other feed ingredients.
SFSP-series Wood & Feed Hammermill has the merits of compact structure, beautiful figure, high efficiency, low consumption and low noise.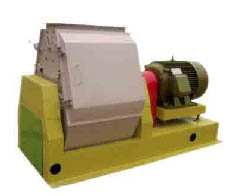 Click to download the PDF file
SFSW Series of Sieve-free Hammermill
The SFSW Series of Sieve-free Hammermill can be combined with air separator or grading sieve into another crushing system which enhance the efficiency of crushing greatly. It uses 360° metal scaleboard, free of sieve. Even if there are impurities like iron nails and bolts, the machine won't be damaged.
It is very suitable to pulverize the material which is easy to block sieve or very fine material.
It reduces cost and energy consumption that need not to equip negative pressure devices.
Compared with other types of crushers, our machine have the specialties as follows:
- capable to work on any friable material and fibre
- easy to use
- lower initial investment compared with the roller mill
- Less maintenance needed
- The granule crushed by hammermill will be spherical generally. The surface of particles appears polished.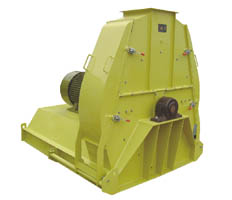 ShuiDi King Wood & Feed Hammermills
Adopting international modern technic,crush room is designed to be water drip figure. Secondary crushing can increase output by 25%. Adjustable hammer-screen space can optimize hammers' arrangement.One mill can work as ordinary crusher and miro crusher.
-Full open operating door;coordinated screen fixing device;easy to replace and repair screen
-Safe and environmental: inlaid airproof avoids the dust from overfall thoroughly.
-Be tested by precise balancing apparatus,then the hammer mill will keep actionless when run.
-This reduces noise and protracts bearing's life.
-The crusher is widely used in feed factories to produce poultry feed,aquatic feed;also in alcohol plants,citric acid plants,food -product factories to crush pellet material.
Request a Quote
We receive enquiries in English, Español (Spanish), Русский язык (Russian), Français (French) and العربية (Arabic).Our professional team will reply to you within one business day.Please feel free to contact us!