What Affects Biomass Pellet Fuel Price
The calorific value of corn straw pellets is less than half of that of the coal. If the price is the same, the selling price of biomass pellets fuel should not exceed 300-400 yuan/ton. But, in practice, it is more difficult to buy this kind of biomass pellet fuel, so the price of biomass fuel has increased. Biomass pellets sales price have a direct relationship with the calorific value, manufacturers, raw materials of the biomass pellets. So, what exactly affects the price of biomass pellet fuels?

Raw materials.
At present, biomass fuel raw materials in the market is mainly pine, mahogany, poplar and so on. The price of biomass fuel is 860 yuan/ton, the price of pine hybrid fuel is 830 yuan/ton, the price of mahogany biomass fuel is 850 yuan/ton, and the price of poplar fuel is 770 yuan/ton. The calorific value of pine, mahogany biomass fuel is 4300kcal, poplar, hybrid is 4100kcal. Raw materials determine the calorific value of biomass pellet fuel. With the rise of biomass energy industry and the increasing amount of raw materials, the sales price of biomass pellet fuel will be affected.

Calorific value.
When biomass power plants acquire biomass pellets, they basically calculate the selling price according to the calorific value of the biomass pellets. The higher the calorific value that the biomass fuel contains, the higher the gas production per unit, and the higher the natural price is.

Manufacturer's reputation.
Geographical location is very important for biomass fuel manufacturers. The farther the biomass fuel plant is from the user, the higher the transportation cost is. If the cost is too high, users will find it uneconomical. Therefore, the user will generally purchase biomass fuel nearby. Unless the quality of the nearest manufacturer is not good, the user will consider the more distant manufacturers.
Straw pellets is pressed into pellets, the raw material is corn straw. The straw is processed by a straw briquetting machine. Burning such biomass fuels has more advantages than conventional direct burning straw. The biomass fuel produced by small pellet machines has the advantages of high calorific value, high combustion resistance, low cost, high density, small volume, convenient storage and transportation, and is clean and sanitary. Biomass pellets fuels do not produce harmful gases during combustion and do not pollute the environment.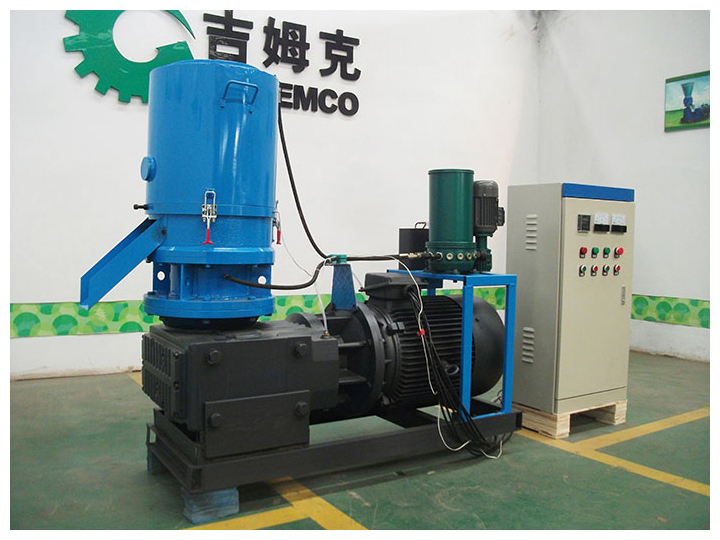 GEMCO provides all kinds of pellet mills, including small pellet mills and large scale pellet mills for industry. As the leading pellet mill manufacturer in China, GEMCO offers you the world class pellet mill machines and the most exclusive service. All of our pre-sales service including consultation, material test etc are free! Any needs, please leave messages. Get in touch today.
Request a Quote
We receive enquiries in English, Español (Spanish), Русский язык (Russian), Français (French) and العربية (Arabic).Our professional team will reply to you within one business day.Please feel free to contact us!