Want A Thriving Business? Focus On Small Pellet Mills!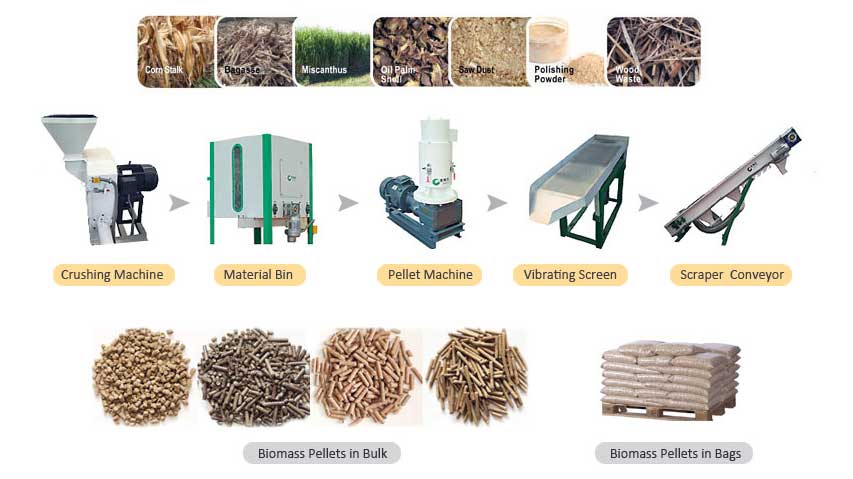 Many clients who want to invest and start an undertaking have a tangled problem. The money should be used to buy fodder pellet mill or the wood pellet mill? Which one can earn more profit?
What kind of pellet equipment is more "moneymaking"? It depends on your raw matterials supplies and distribution channels. Making right choice accord to your situation. Think about what kind of materials are easier to get and profit and then choose the corresponding pellet machine.
Otherwise, when choosing a machine, we suggest that users should try to select a regular pellet mills supplier to make sure that you can get quality pre-sale and after-sale service.
Let's talk about the advantages of each kind of pellet machines.
Fodder pellet mill
Making fodder pellets for animal feeding
The fodder pellet equipment is very popular in the farming industry because it can processe feed powder into pellet easily and can be used for various animal feed pellets making such as cattle, sheep and pig.
Advantages
Fodder pellet can avoid animals piddling, improve feed palatability, keep nutrition balance, shortening animals growth cycle, reduce the cost of farming and improve users' earnings.
Making biomass pellets
Fodder pellets can process sawdust, straw, peanut shell, grass, cotton stalk etc into high-density flammable pellets.
Wood pellet mill
Wood pellet mill is a new equipment of biomass energy. It is specially designed for biomass pellets making. The source of the pellets is very wide, such as wood bark, log, wood chips and other wood processing waste. And it can also process agricultural waste, industrial waste and even home refuse. Without any additive, the wood pellet machine can make quality pellets. After the process of crushing, drying, screening, pelletizing, cooling and packing, you can sell pellets and make money immediately.
Application
The pellets made by wood pellet mills can be used for biomass power generation, boiler, fireplace, household equipment, etc.
GEMCO offer you small pellet mills and plants specially designed for biomass pellets making. Check our new website www.pelletequipments.com and get more information!
Request a Quote
We receive enquiries in English, Español (Spanish), Русский язык (Russian), Français (French) and العربية (Arabic).Our professional team will reply to you within one business day.Please feel free to contact us!