Pellet Manufacturing Equipment
Generally speaking, the pellet manufacturing equipment is used to produce various wood and other biomass pellets depending on the raw material that is being processed. Like material density, particle size and moisture content all have significant effects on productivity and quality.
Wood pellet making equipment, which is also referred to as pellet presses or wood pellet mill, is utilized to manufacture wood pellets for producing energy from ready raw material (wood chips, sawdust, planer shavings, etc.). Wood pellet mill equipments vary in size from three kilowatt to 375 kilowatt (five horsepower to 500 horsepower) or even bigger.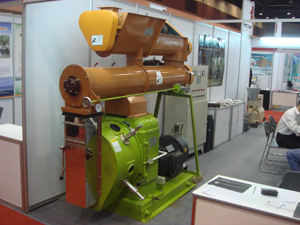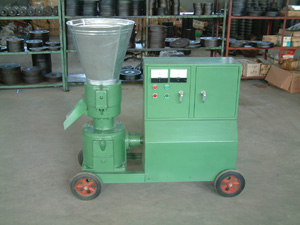 Pellet Manufacturing Equipment Characteristic
Pellet Manufacturing Equipment Application Scope
Model ZLSP R-Type series small pellet press, the new type of wood pellet mill, is specialized in industrial biomass fuel field, which can be used in the process of sawdust, straw, chaff, bamboo crumbs, peanut shell, bagasse, alfalfa and so on.
Pellet Manufacturing Equipment Features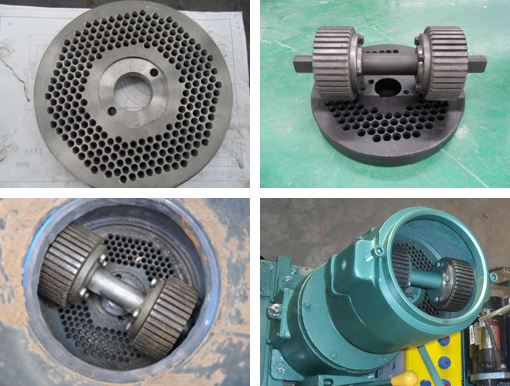 1. The gear of gear box uses high quality alloy steel with nitrogen case hardening dispose and grinder accurately and particularly; it has steady transmission, low noise, big bearing capacity, low rising rate in temperature and long life.
2. The main shaft is allocated with heavy load Thrust Bearing which can bear strong axial force, and has long use life.
3. Use big diameter roller to produce in higher capacity, higher pelletizing rate, uniformity and higher strength pellets.
4. Making wear-resisting process on the roller and flat die, and both sides of flat can be used to extend the its life.
5. All bearings use sealed structure to prevent entering dust so as to change the work environment of bearings and extend the use life of bearings.
6. The diameter of pellets from 6-12mm, which can be chosen by users freely.
Request a Quote
We receive enquiries in English, Español (Spanish), Русский язык (Russian), Français (French) and العربية (Arabic).Our professional team will reply to you within one business day.Please feel free to contact us!