Pellet Press
With the fast development of feeding animals industry and biomass energy saving project, the small scale pellet press or pellet mill become very popular.For the reason it they can not only process the feedstuff for animals, such as feed for fish, chicken, pig etc, but can also change waste biomass materials into useful wood pellets. At the beginning, the small scale pellet presses mainly used to process the pellet as feedstuff, however, as to make it to process the waste biomass material such as sawdust, straw etc. people change the press through improving the quality of its main parts in recent years.Now, the improved pelletizing machine can successfully process wood pellets, even making wood pellets with high quality. The final wood pellet can be burned as green fuel in pellet stoves or boilers.
Benefits of Wood Pellets
One way to improve the energy density of wood fuel is to convert it into wood pellets. Ideally this is undertaken at the material processing facility.
Wood pellets have several distinct advantages when compared to wood chips:
Greater energy density
Relatively clean
Better flow
Low moisture and ash content
Consistency
Less volume to transport and store
Smaller and cheaper boiler systems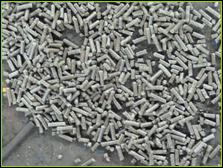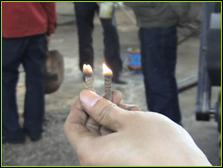 Raw Material to Make Pellet:
Any type of Agro-Forestry waste could be used to make pellets by pellet presses. But the Moisture Content Should be Less than 12%, grain size is below 5×5mm.
Groundnut-shell • Sugarcane residue• Caster Shells/Stalk • Sawdust • Coffee Husk • Paddy Straw • Sunflower Stalk • Cotton Stalks • Tobacco waste Mustard Stalk • Jute waste • Bamboo Dust • Tea waste • Wheat Straw • Palm husk • Soybeans husk • Rice Husks • Forestry wastes • Wood Chips and many other Agro wastes.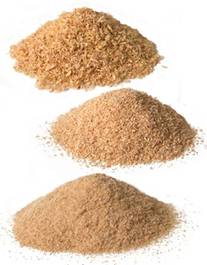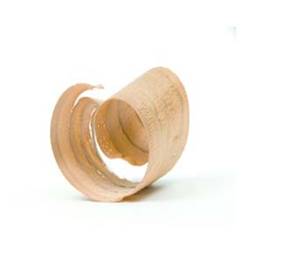 Key Parts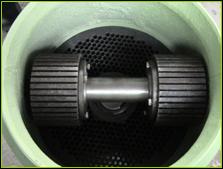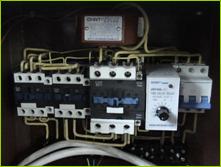 Sharing our experiences:
For using this flat die pellet press, we got some feedback from our customers. They obtained some experience when they were using this machine to produce wood pellet. Hope it is helpful for you:
1) Best moisture is 15% for all materials
2) The temperature is constant about 90-95'C, you have to take over the pellet just coming out from this pellet press and cooling it before touching it by hand.
Modifies on the machines:
Furthermore, we improved our machine more suitable to produce wood pellets after absorbing & digesting the feedback from our customers. In general, they are as follows:
1) Special raw material on the main parts such as roller, template, matrix
Prolonging the life than other similar products in China when process wood pellet after this modification.
2) Modify the whole in the matrix to improve performance of the machines. It's more easy to make pellet.
3) We got the CE Certificate to meet EU client's requirement on the safe and electricity implements.
Pellet Production Process
Pellet production is ideally suited for processing of dry material with low moisture content of less than 12% and for material which is not suitable to be made into wood chips. Typically the pellet production process consists of the following stages:
Milling - Raw material is reduced to a particle size of about 3mm and heavy woody elements are removed.
Conditioning - Material is prepared to the right moisture content and temperature.
Pressing - The woody material is fed into the pellet press. Pellets are formed by forcing the material through a die to achieve compaction.
Cooling - The wood pellets need to be cooled after leaving the press. By cooling the pellets this ensures that they harden, making them more robust during storage and handling.
Screening - Pellets are passed over a vibratory screen to separate fines.
Storage - Pellets need to be protected against rain. Storage time is unlimited.
Technical Parameter
1.Pellet press with electric motor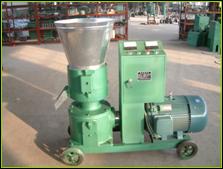 Type

Power (Kw)

Capacity

Dimension (mm)

NG/GW
(kg)

ZLSP200B

3-phases 7.5kW

200-300

1000x430x950

200/230

ZLSP200B

200-300

900x430x950

ZLSP230B

3 phases 11kw

300-400

1140x470x970

290/320

ZLSP230B

300-400

980x470x870

ZLSP260B

3 phases 15kw

400-600

1200x500x1070

330/360

ZLSP260B

400-600

1120x490x1070

ZLSP300B

3 phases,22kW

700-800

1270x520x1070

410/450

ZLSP300B

700-800

1170x520x1070

ZLSP360

3-phases 22kW

1270x520x1070

470/500

ZLSP360

1270x520x1070

ZLSP400

3 phases,30KW

900-1100

1470x600x1150

550/585

ZLSP400

900-1100

1470x600x1150
2. Pellet press with diesel motor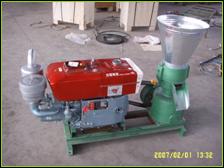 Type

Power (Kw)

Capacity

Dimension (mm)

NG/GW
(kg)

ZLSP200A

15hp diesel

200-300

1000×460×900

210/240

ZLSP200A

200-300

1000×460×900

ZLSP230A

22Hp diesel

300-400

1180x560x1020

280/310

ZLSP230A

300-400

1090x520x820
3. Smallest pellet press
All models above can process both animal feedstuff and wood pellet from sawdust. If you only use the machine to produce feedstuff, there are four smaller models for your reference as follows: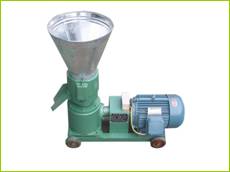 Type

Power (Kw)

Capacity

Dimension (mm)

NG/GW
(kg)

ZLSP120

3kw 3-phases or 2.2 kw single phase

75-100

710x390x910

80/100

ZLSP120

75-100

670x390x910

ZLSP120A

8hp diesel

75-100

730x320x670

ZLSP120A

75-100

900x440x730

120/140

ZLSP150

4kw 3-phase

90-120

750x350x650

95/115

ZLSP150

90-120

700×350×650
4. CE Series Pellet Press
Type

Power (Kw)

Capacity

Dimension (mm)

NG/GW
(kg)




ZLSP200(D-TYPE)

3-phases 7.5kW

200-300

1000x430x950

200/230

200-300

900x430x950


ZLSP300(D-TYPE)

3phases,22kW

700-800

1270x520x1070

410/450

700-800

1170x520x1070
5. Different color machines made according to customer's requirements.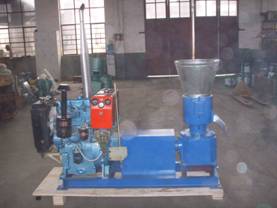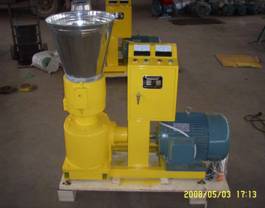 FAQ for pellet presses
1. What is a Pellet Press?
Pellet presses, also known as Pellet mills are used for the compression of dusty materials into solid pellets. These pellets, sometimes known as bio-pellets or fuel pellets, can be used as fuel for heating.
2. How big is a pellet press?
Pellets presses / pellet mills are available in from 7.5 kW to 30 kW.
3. What can the pellets used for?
Pellets can be used in the production of animal feeds, or as fuel pellets for use in a pellet stove or boiler.
4. What are the pellets made from?
Pellets can be made from wood / sawdust/ plastic / foam / wheat / barley / cotton and fibre waste. They also need a wet ingredient, such as steam or molasses.
5. How are the pellets made?
The pellets are made by compacting the mash or meal into many small holes in a die. The die is usually round and the pellets are pushed from the inside out or opposite.
6. What size pellets are produced?
The length and diameter of the pellets are adjustable according to the size of the die in the pellet press.
7. What is the cost of a pellet press?
Different capacity, different price.
8. How do you deliver the pellet presses?
Transport and worldwide shipping is available.
9. Are the pellet presses new or used?
All machines are used with warranty available, advice is free.
Request a Quote
We receive enquiries in English, Español (Spanish), Русский язык (Russian), Français (French) and العربية (Arabic).Our professional team will reply to you within one business day.Please feel free to contact us!