Differences Between Small Sawdust Pellet Mill and The Fodder
Small fodder pellet mill were popular in 1990s. At that time, people use new type fodder pellet mill. Some fodder maker used small fodder pellet machine to make powdery fodder into pellets. Fodder pellets are convenient for storage and transportation. Moreover, the pellets are hard and small, easy for feeding animals and good for animals to digest and absorb. So the small fodder pellet mill became and hot products in the fodder making market. And at that time, there were a lot of pellet mill manufacturer boosted because of the hot sale of small fodder pellet mill.
At the first time, small wood pellet mill born out of small fodder pellet mill. In recent years, as the international community demands more and more about the environment protection, and the low-carbon and environmentally-friendly policy in domestic, people began to search for fuels that can replace the burning coal and oil. But there are certain difficulties in the process of developing new energy with no solutions until now in the world. While at this time, the sawdust and straw pellets have thrived and become a popular new energy. The need for sawdust pellets is dominated by large power plants.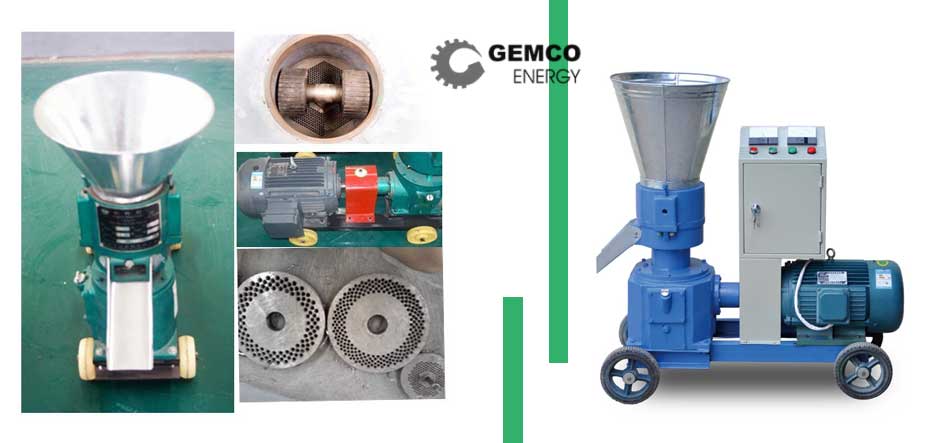 According to current trends, the demand for wood and straw pellets is still rising. In this environment of strong demand for new energy, the small wood pellet mill and sawdust pellet mill has reignited the sales storm of pellet mill machine industry. Many pellet mill manufacturers in order to save development costs, to gain more economic benefits, began to give up the most basic responsibility of the bottom line, sell small animal feed pellet machine as a new generation of wood pellet machine to users.
Because wood chips are much harder than feed grains, so it is difficult for traditional small fodder pellet mills to suppress wood chips. And making sawdust pellets require bigger pressure, so if you make wood pellets with a fodder pellet mill, the wear rate of feed pellet machine will be higher, the service life of feed pellet machine will also be shorter.
A new generation of sawdust pellets machine adopts the high precision cylindrical involute helical gear drive directly, improved the transmission efficiency by 98% above, greatly reduced the power loss, this is what small fodder pellets machine can't achieve. ABC small wood pellet mill adopts Germany imported alloy structural steel to make the main shaft and the conjoined hollow shaft. In the water forging, rough car, heat treatment, fine car and fine grinding processing and other technological processes are international leading level, which make the sawdust pellet mill more safe and wear-resisting.
Let us remind you here, when you purchase a small pellet mill, please make sure it is a small wood pellet mill or a small fodder pellet mill, to avoid economic loses.
Request a Quote
We receive enquiries in English, Español (Spanish), Русский язык (Russian), Français (French) and العربية (Arabic).Our professional team will reply to you within one business day.Please feel free to contact us!