How's Wood Pellet Plant
Recently, we have received many enquiries about wood pellet plant. Wood pellet plant, or biomass pellet line is an important product we offer to our clients overseas. All the enquiries below are real and the private information of our clients are hidden. We protect your privacy, and please trust us sa well as our products. Leave us messages if you're interested in our complete wood pellet line.
Q: Good evening ma'am/sir I'm from the Philippines. We have a feadibility study about wood pellet production here in our country and we are in need of Machines that can make 18-20 tons of wood pellets per day and also the cost of each machine. Hope you send us the details and installation requirements about your wood pellet plant.

A: Dear Sir/Madam, we are honored to receive your enquiry. We can offer wood pellet plant that can produce 18-20 tons wood pellet per day. Please view our project to check out. We have built this kind of projects in Vietnam, Austrilia, Moroccans etc. This complete wood pellet line should be arranged according to your site, power type and other conditions. Please send us your site and raw materials, we will give your material a free test and then we can talk more about how to build this complete wood pellet line and how much will this project cost.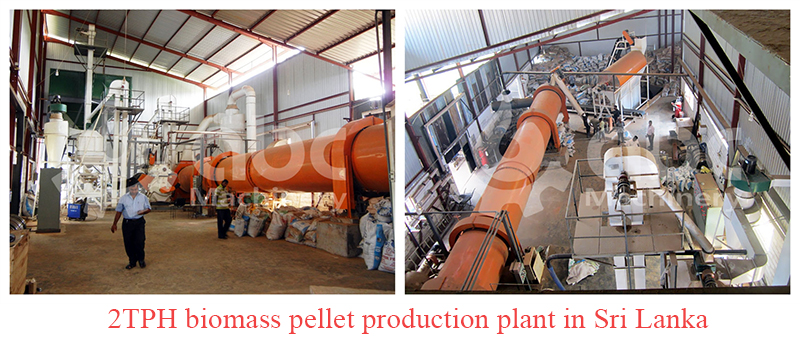 Q: Please send information for a 10 ton/hr pellet plant. Goal is a no dust close system. The raw material intake consists of sawdust and cutoffs. Raw material will be dumped in an intake pit (help is required here) that feeds a hog mill. After cleaning for rock and metal it will go through a hammer mill where the starting material will be 3mm or less. The location of the plant will be in T (hidden, a city in America). Need pricing and special requirement such as floor thickness and ceiling height.

A: Dear Sir/Madam, we are honored to receive your enquiry. Your message is pretty clear about what kind of machine you need. And we of course can help set this 10 ton/hr wood pellet plant. This complete wood pellet line will be designed according to your demands. And send your factory site please. We gonna need your site, power type to make a plan. Keep in touch and our professional staff will send you technical specification, detail drawings and designs if you are interested.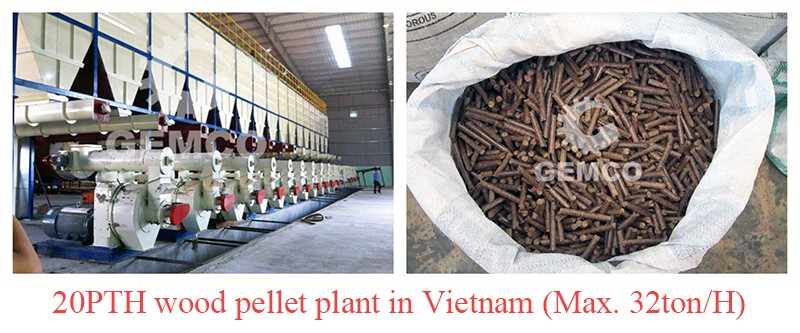 Q: My company is interested in your wood pellet mill. We want to buy capacity of 1-2t/h and 3-4t.h. Could you send me the information of 508 wood pellet mill such as the price, techical specification, detail drawings and designes?

A: We have sent you the details and price by e-mail. Please check and contact us. Keep in touch, we are at your service.
Q: Dear Sir/Madam, We are an engineering company specialized in various engineering disciplines, including machinery installation and commissioning. Our recently completed project was a chicken feed mill (2 x 20T/H) inclusive of BUHLER machinery, SIMAGA Storage system (2 x 6000 MT Silos) and GSI Conveying System with Thermax 4Ton Boiler and Agrotech Dryers. We have a request from another customer for a complete 10T/H Chicken feed mill. That is inclusive of 1 x 5000MT Silo, Boiler, Dryer, Corn Receiving, Cleaning, Complete Milling, Weighing and Bagging system. If you like to take part in this project, pl let me know.

A: Dear Sir/Madam, it's our pleasure to take part in your project. We can offer all the pellet mill machines involved in a complete 10T/H Chicken feed pellet line. As you can see, our wood pellet plant and feed pellet plant are manufactured according to different technical requirement. Please check attachment for details and keep in touch, we can be best partner for each other.
Request a Quote
We receive enquiries in English, Español (Spanish), Русский язык (Russian), Français (French) and العربية (Arabic).Our professional team will reply to you within one business day.Please feel free to contact us!