You may also interest in our small wood pellet mill. Click
here
to get more information.
Wood Pellet Machine, Wood Pelletizing Machine for Sale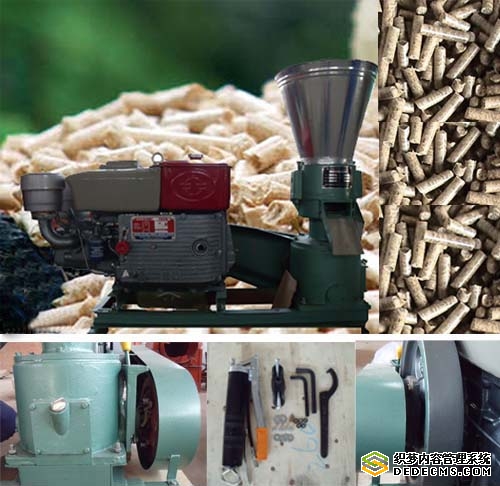 We are one of the leading pellet mills manufacturers in China who have specialised in the design and manufacture of Wood Pellet Mill Machine,Small pellet machine.Wood pellet making machines are known by several names, including wood pellet machine, wood pellet mill and wood pellet press among others. The basic principle of all wood pellet machines is the compression of the wood residue between a roller and die. You may be able to make a simple wood pellet machine by using a metal pipe and having a solid metal rod of slightly smaller diameter thrust forward to.The pressure and heat involved melts the wood residue together and forms it into a pellet shape. Once the pellets cool they hold the pellet shape and quality pellets are durable. The wood pellet machine and processes including contact information for manufacturers of pellet mills, hammer mills and dryers, new and used.However the above comment is to make the process appear much more simple than it actually is, as the characteristics and qualities of the raw material directly impact on how well the material performs in the pellet mill. The key factors which effect the materials performance are particle size, material density, moisture content and lignin percentage.

AKG BiofuelTech Co., Ltd.
Copyright © 2001-2011
PelletMill
.net - All Rights Reserved. E-mail:
sales@pelletmill.net
Tel: +86-20-83881581 Add: Changping Town, Dongguan, Guangdong Province, China 510060